Main Content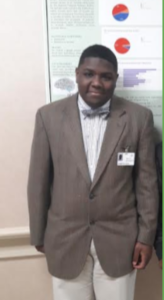 Joseph, College LAUNCH for Leadership (Charlotte)
In College LAUNCH, we are taught to value many things, the most important of these being impact. On our March 7th Saturday Summit, we were given all of those in a lesson on influence and affect. We began by speaking with At-Large Charlotte City Council Member Mr. Braxton Winston. The experience was engaging and allowed us to hear about the ordeals of someone who is making a lasting impact on our society. Mr. Winston shared his courageous actions as an activist, highlighting his journey from Davidson College to City Council. As a LAUNCH Scholar, I value the voice of an uplifter – one that knows and amplified the voices of others. Near the end of his stay, I got to speak with Mr. Winston and was amazed by the similarities between our goals.
We then held a discussion with another influencer, Mr. Jayden Brown. Mr. Brown is a College LAUNCH Alumni who currently co-leads a group called Generation Nation. Generation Nation gives a platform to younger voices that may not always be heard by our government. Mr. Brown's presentation correlated with our Opportunities Blast: A monthly wellspring of programs and events that allow us, scholars, to become more involved.
Lastly, we talked to a group of leading businesswomen from one of our sponsor companies (EY). The amazing trio gave us an informative glimpse into the life of finance experts and the decisions that they must make daily to ensure their success in a male-dominated industry. They were inspiring and gave me some insight on the journey I may have to take to become successful in my own career path.
Recent Posts
March 22, 2021

March 18, 2021

March 3, 2021