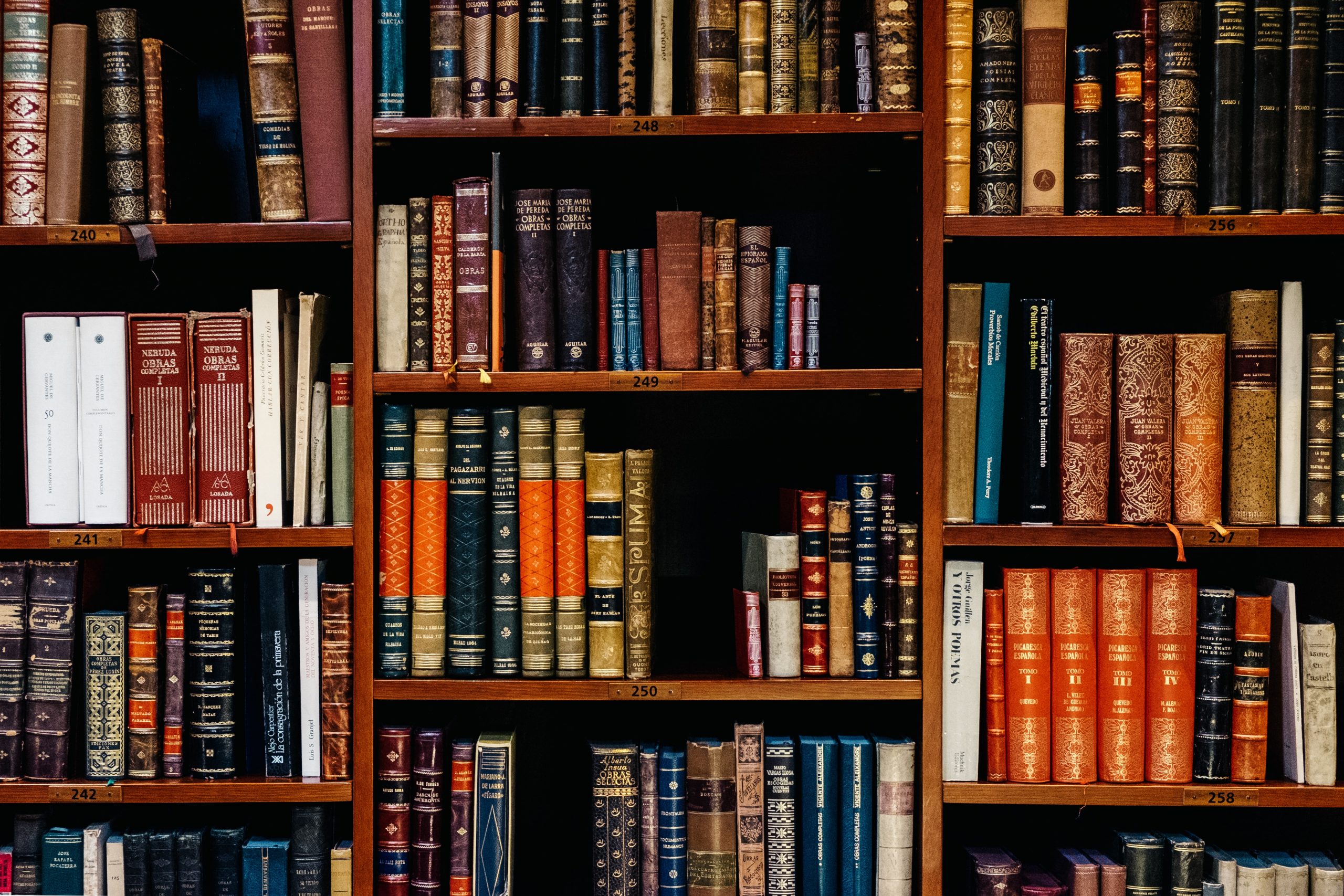 What is the YLEB?
The Young Leader Executive Board is a team of College LAUNCH for Leadership alumni who are passionate about helping current Scholars find their way and helping to create the best possible College LAUNCH for Leadership experience! They embody the idea that the College LAUNCH for Leadership Program is more than a nine-month program but instead is a lifelong community that is here to support Scholars and alumni as they develop into leaders in their schools, workplaces, families, and communities.
Meet this year's Executive Board members!

Kwabena (AJ) Apau-Kese
The College LAUNCH program has been one of the best endeavors in my high school college preparatory activities. There are generally very few opportunities for college prep apart from what we typically get at school, so the opportunity to participate in this program was God-sent. Dr. Ellison, her colleagues, and several invited guests made this experience very worthwhile. Many of the topics we had the opportunity to learn about are as follows:
– College preparations
– Preparing for SAT and ACT: We had several hours of expert time to help us prepare.
– College Essays: We had many opportunities to learn from the best to enrich our essays
– How to apply for colleges: We had several hours of expert guidance on best practices
– College choice considerations: Provided the tools to help college choice decision process
– The college admission process: YPAR gave us insights on the college admission process
– Costs, scholarships, financial aid: This was one of the most insightful for my family
– Social Justice ConversationsImpact of wealth and income gap: We researched and presented on this eye opener
– Current social issues and awareness: A timely subject in our times; I loved it.
We also discussed the impact of other social injustice issues on societal progress
– Project management
– Team building: We broke into several learner groups and created connections
– Public speaking: I had many opportunities to challenge myself to speak in public
– Project delivery: We delivered a collaborative project on social injustices
– Friendship and celebration: I made life-long friendships with other motivated scholars
I was so excited to be a part of this program that I gladly accepted the opportunity to be part of the Executive Board for College LAUNCH and help the new wave of LAUNCH scholars to experience this awesome college readiness opportunity!

Karla Arroyo
I am a College LAUNCH graduate. My favorite part about LAUNCH was writing the Common App essays. These essays allowed me to become aware of how grammatical errors may seem small but go a long way! I also enjoyed the "MEDucation Day" because it provided the opportunity to learn about various medical professions and how social injustice affects the access individuals have to healthcare and their experiences with healthcare providers. The social justice issue I am passionate about is affordable healthcare.

Ronni Butts
My favorite part of College LAUNCH was the YPAR project. It helped me to adjust to group work and it gave me the opportunity to interview one of Charlotte's City Councilman, Braxton Winston! LAUNCH has also helped open up numerous opportunities for me (i.e. Summer Immersion Program, touring Wake Forest, exposure to great career opportunities, etc.). I am very passionate about racial injustice in the United States.

Maya Dabney
Throughout College LAUNCH I learned so much about the admissions process of college and how to put my best foot forward. One of my favorite parts of College LAUNCH was the YPAR project. It game me the opportunity to not only share my passion for LGBTQ+ Rights but it also equipped me with the tools to research and share other social justice issues I'm passionate about, like the lack of accessibility in design.


Jalen Franklin
I am a high school senior and a College LAUNCH graduate. I loved my time in College LAUNCH so much that I decided to come back and serve on the Young Leader Executive Board to assist the current College LAUNCH juniors in their own college preparation journey. I learned so much about preparing for college through this program, from learning how to write college essays to receiving tips for how to excel on the SAT. My favorite part of College LAUNCH was the YPAR project, where my groupmates and I researched ways to provide equitable college access resources for all high school students.

The social justice issue that I am most passionate about is healthcare access disparities among marginalized groups in America (racial/ethnic groups, immigrants, the LGBTQ+ community, etc.). Sufficient healthcare can make a significant difference in the quality of one's life, and every American citizen should have access to that care.


Malia Mcbride
I am a senior this year and will be graduating in 2023. I participated in College LAUNCH during my junior year and it was a significant help to me as I've transition into my senior year and college application time! My favorite part about College LAUNCH was the Common App essays we were required to complete because Dr. Ellison would always review them and give feedback! In the end, I had completed all of the Common App essay prompts and that was a task that was lifted off my shoulders before I even began my senior year! I also really enjoyed the conversations we had about the various social justice issues we were passionate about. Speaking of social justice issues, one that I am passionate about is Animal Rights!


Danielle Moody
I am a College LAUNCH Program Graduate and Alumni. I am so honored to be a part of the Young Leaders Executive Board. For me, College LAUNCH has not only been a college preparation guide but a networking resource and collaboration-friendly environment for me to connect with my peers and better my community around me. I absolutely LOVED the "Discover Wake Forest Day", where we got the opportunity to dive into the logistics of the college admission process, as well as dip our toes into what college life would be like on Wake's campus. I also equally loved the Business focused workshop we had where we had the wonderful chance to hear from Mr. Marcus Sanderlin, Senior Associate Director at the Wake Forest University School of Business. I look forward to studying Business in my collegiate endeavors so this event was very useful for me.

A social issue that I am very passionate about would have to be the Black experience in America, more specifically the female black experience in America. My YPAR Project, on which I had the pleasure of collaborating with my friends on, focused heavily on the female black experience in corporate America and other business professional settings where black women are often looked at as inferior to their gender and racial counterparts. This injustice isn't only something that I have witnessed by close friends and relatives but something I have experienced first hand so this cause is very near and dear to me. I hope to one day change the systematic inferiority that black women get put upon them in corporate America.




Nicholas Pungwa
I've gratefully completed the College LAUNCH program! From discussing injustices we've seen within our lives to building career knowledge through Q & A with career professionals, College LAUNCH has been an amazing opportunity. Being a part of this program wasn't just getting more information to prepare us for college but was also an effective support in exploring one's character, accomplishments, and writing skills. Without this program, I would've never fully discovered my love of neuroscience and healthcare equity!

Havilyn Smith
I'm a recent College LAUNCH graduate. Through College LAUNCH, I was able to take major steps towards my academic future in terms of preparing for college applications, essay writing help, and test prep. I also took major steps towards figuring out my career goals as I was introduced to so many different fields, including a number of options in the medical and business fields. However, my favorite part of College LAUNCH was completing the YPAR project because it allowed me to learn so much more about a social issue that I am passionate about, as well as working with other scholars in the Charlotte cohort. The social justice issue I am most passionate about is LGBTQ+ inclusivity.

Annora Streible
I'm a College LAUNCH graduate! Being in LAUNCH helped me better prepare for college applications by not only helping me with my future essays but also providing more information on applications from admissions officers themselves. Touring Wake Forest's campus and hearing from current students was very interesting and informative too! The social justice issue I'm most passionate about is LGBTQ+ rights.


Addison Truzy
What I enjoyed most about College LAUNCH was the ability to make friends with similar community/social justice goals and be able to work amongst them to implement positive social change. The social justice issue I am most passionate about is the lack of education encouragement and support within the current school systems. Many students no longer push themselves due to fear of failure, lack of resources being offered to support them through the hard and rigorous classes, and discouragement from peers and teachers. This issue has been on my heart for years, especially during the pandemic quarantine. My goal has always been to advocate for students to push themselves within their school work and to push for schools to spread more awareness of the resources offered to help students achieve academically.
2021-2022 Executive Board

Inaya Abubakari – UNC Chapel Hill

Jaylen Adams – Columbia University

Faith Cesar – Duke University

Alexis Cromwell – UNC Chapel Hill

Maya DeCoux – UNC Chapel Hill

Eric Gutierrez – NC State University

Aleah Kersey – UNC Chapel Hill

Dallia Lindell – UNC Chapel Hill

Lourdes Lopez – Wake Forest University

David Ntim – Duke University

Hari Potharaju- UNC Chapel Hill

Jonathan Smith- UNC Charlotte

Carmen Starks – UNC Chapel Hill

Ryan Olivia Swilling – Wake Forest University

Norris Williams – Clemson University

2020-2021 Executive Board

Jacquelin Bishop – NC State University

Micah Eustache – Wellesley College

Zoie Irby – Wake Forest University

Cayce James – East Carolina University

Jaye James – North Carolina A&T State University

Anaiya Jones – Howard University

Lyba Qureshi – UNC Charlotte

Kyndal Perry – UNC Chapel Hill

Isabella Riera Coronel- NC State University

Jaylen Roope – UNC Chapel Hill

Dalia Shawgi – Johns Hopkins

Anesia Taylor – Wake Forest University

Gabriel Villatoro – UNC Charlotte