Main Content
What is the YLEB?
The Young Leader Executive Board is a team of College LAUNCH for Leadership alumni who are passionate about helping current Scholars find their way and helping to create the best possible College LAUNCH for Leadership experience! They embody the idea that the College LAUNCH for Leadership Program is more than a nine-month program but instead is a lifelong community that is here to support Scholars and alumni as they develop into leaders in their schools, workplaces, families, and communities.
Meet this year's Executive Board members!
YLEB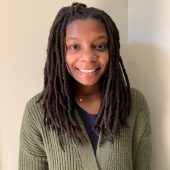 Jaye James
Hi! My name is Jaye James and I'm a College LAUNCH graduate!
College LAUNCH taught me how to voice my opinion and be an advocate during class discussions. It has also prepared me for each section of the college application process and has helped me keep on track with what needs to be done at a certain time during my senior year.
The social justice issue I'm most passionate about is access (or lack thereof) to healthcare in low-income neighborhoods, focusing on minority groups.
I'm excited to meet you all!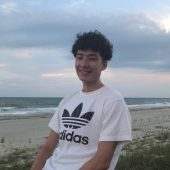 Jaylen Roope
LAUNCH was one of the greatest decisions I have ever made. I learned about the college admissions process, whether that's determining my college list or writing essays. I also gained leadership skills that taught me how to manage my own leadership responsibilities for the clubs I am a part of. Because of LAUNCH, I know how to choose the best schools that fit my interests, write better college essays, and make me a better applicant overall.
The social justice issue I am most passionate about is food insecurity especially in our own town of Winston-Salem where it is an issue. I've been volunteering for the H.O.P.E. of Winston-Salem to pack nutritious food and deliver it to areas where there are many hungry children who have families that can't afford enough food that they should be getting. It's a huge problem because the United States produces enough food to feed the whole population, but because of the billion tons of food waste every year, many of the population aren't receiving their adequate amount of food.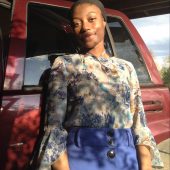 Anesia Taylor
Through the Saturday Summits, LAUNCH has given me an abundance of opportunities and tips to prepare me for my senior year of high school and the college application process! LAUNCH has helped me shape my college list, prep for standardized tests required for some universities, and develop responses to college essay questions. Moreover, through LAUNCH, I have gained so much insight from college admissions officers and LAUNCH alumni who have been through the pathway that I am working towards.
Racial discrimination, especially in the Justice System, is an issue that I am most passionate about. I firmly believe that race and skin color should not factor in determining an individual's character traits or punishments.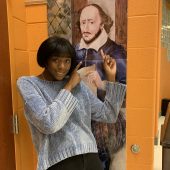 Zoie Irby
College LAUNCH has prepared me for my senior year by giving me insight into the college admissions process and showing me the standard of work elite colleges expect from their prospective students.
The social justice topic I am most passionate about is homelessness and poverty.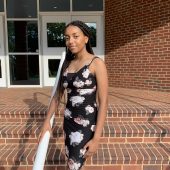 Cayce James
LAUNCH prepared me for my senior year by allowing me to push harder to reach my goals in life. From the SAT practice to speaking to professionals, it has allowed me to perform better in school and engage in several activities to expand my world. The essay prep has made the college application process so much smoother.
The social justice issue I am passionate about are the social inequalities that take place in the prison system among minorities.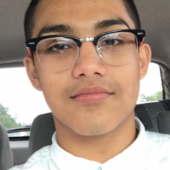 Gabriel Villatoro
First off, LAUNCH allowed me to take the necessary steps to being a prepared senior through the amazing professional guest speakers and lesson, which ultimately helped me gain insight on what to do when getting ready to apply to colleges. In addition, LAUNCH created an environment in which I felt I was able to learn about what it means to be a first-generation student going to college.
With so many issues arising, especially this year, it's very difficult to be passionate about just one social justice issue; however, because this particular social justice issue affects my community, it means something to me. The social justice issue I am referring to is immigrant rights. Seeing the injustices against immigrants, undocumented or not, makes me feel frustrated, especially because many of them (particularly undocumented) aren't educated on what to do if they are being mistreated.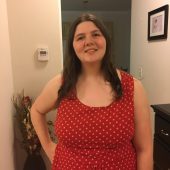 Jackie Bishop
College LAUNCH has been crucial in helping me to better understand the college application process and understand the criteria that colleges consider when choosing applicants for admission. LAUNCH has also allowed me to better craft my application and my essays, in a way that allows me to give colleges a better understanding of myself as a person rather than solely my academic accomplishments.
The social justice topic I am most passionate about is racial inequality and violence.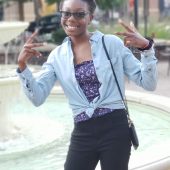 Anaiya Jones
Beginning in my junior year of high school I knew that there was a lot of preparation that had to be done for school and figuring out what I wanted to do after graduation. College LAUNCH was where I was able to learn about my different passions and meet people who shared diverse opinions and goals. Specifically our YPAR projects was one place where all those passions were brought together to explore various social justice issues that we face today.
One particular social justice issue that I find extremely important is poverty, which is the topic I presented on for my YPAR project about last year. There were and still are many misconceptions about the different reasons and causes for generational poverty, which I have found to be one of the things that I want to work to change going forward. I believe College LAUNCH will be a beneficial experience for students to learn about themselves and from others. LAUNCH will expand the way Scholars approach life.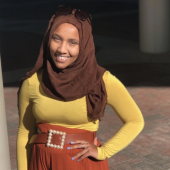 Dalia Shawgi
College LAUNCH prepared me for my senior year and college applications by providing me with support and knowledge on opportunities and tips about my college applications. Having this information has made my college applications process easier and helped me with time management for this year.
The social justice issue that I am most passionate about it is racism and the treatment of immigrants. People of color and immigrants are constantly treated differently and are often not provided the same opportunities as others people.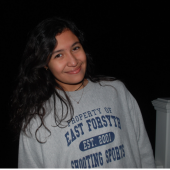 Isabella Riera
College LAUNCH has helped me to be more prepared to go through the college application process. With the tips and helpful resources LAUNCH provided, I was able to create a planner with all the information that I need to know regarding my colleges and their requirements. This has helped me to have better time management and avoid feeling stress or worry.
The social justice issue I am most passionate about is Poverty and Economic Justice.  I am passionate about the basic needs of people being met, even more so now because of the COVID pandemic.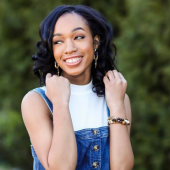 Micah Eustache
College LAUNCH has given me the opportunity to engage with other focused students who are passionate about their education and their future. Through College LAUNCH, I have learned about how I can best showcase my qualities as a students to schools/universities that fit with who I am and want to be.
The social justice issue I am very interested in is racial equality.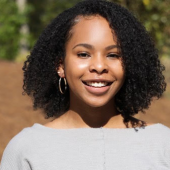 Kyndal Perry
My favorite part of College LAUNCH is how it has provided me the opportunity to dedicate my time and service to different organizations. It has introduced a new perspective of helping others in my local area. Not only is it a personal effort, but seeing all of the Scholars come together while putting in hard work has been impactful to witness.
I am most passionate about the social justice issue of racial inequality. There are numerous flaws embedded within many aspects of America that hinder people from succeeding and prospering in life because of their race. I believe that this is truly wrong and I work to be someone to help make a change while advocating for justice.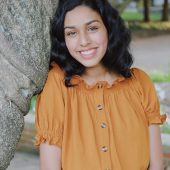 Lyba Qureshi
From college preparation to financial literacy, the College LAUNCH program has helped me to become more prepared for my senior year and has helped me to become a better leader.
The social justice issue that I am most passionate about is poverty and economic injustice.