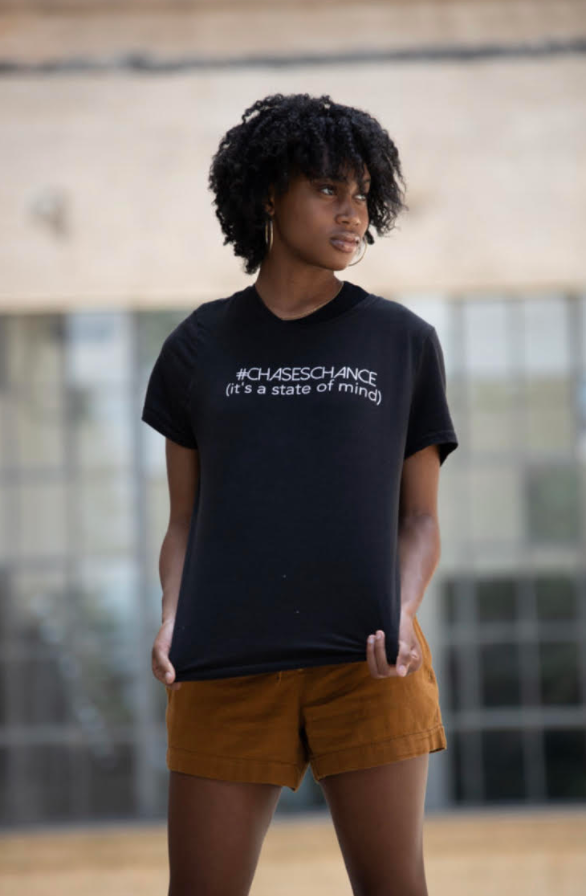 College LAUNCH for Leadership is thrilled to highlight the amazing work being done by Chase Clark, College LAUNCH Scholar. Read below to learn about Chase's commitment to service:
Hi, I'm Chase Clark, a 16-year old proud member of the 2020-2021 Wake Forest College LAUNCH for Leadership program. Although I joined the College LAUNCH family in September of 2020, my commitment to contributing to a positive change in my community is nothing new. Around the age of 7, I began my journey as a philanthropist and I have never turned back. At that age, I did not quite understand the "gift" or calling on my life. All I knew was that people were in need and I wanted to do something about it. Fast forward to today, I am still giving. Let's frame this again: for the past 9 years, I have been on a mission to close the gap. My reach has spanned from local efforts to as far away as Puerto Rico and Africa. To date, I have raised $100,000 in goods, services, and funding. In April 2018, I took matters into my own hands to achieve a bigger goal. I raised funds as I have done for many others in the past, however, this time I raised enough money to have the documents prepared to create my own 501(c)(3)nonprofit, Chase's Chance, Inc.
Most recently, I wrote and submitted the paperwork for a grant to the local community giant, Ecolab, which is known for doing amazing things. This was my first attempt at grant-writing and while I was unclear of what would happen, I had faith. Months went by and in November I was notified that Chase's Chance was being awarded a $10,000.00 grant to help close the opportunity gap, with the focus on Guilford County students and the desperate need for electronics.
On January 4, 2021, Chase's Chance announced on social media that a laptop giveaway was being held and within 9 hours, the post (and the 18 reposts of followers) had been shared with over 1,000 people. Needless to say, Chase's Chance received an influx of requests that same day. The next morning, I woke up to at least 50 more requests, fulfilling the grant's capacity.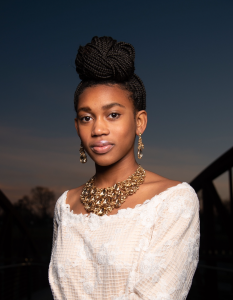 As the Chase's Chance team read through the requests, we quickly understood that this was bigger than us, and in true Chase fashion, I begged the question "where can we get more money? I can't say no to any of these requests!" I then sought out (and secured) additional funding to meet the needs of our community. Tenacious goal setting for anyone, let alone a 16-year-old high school junior!
The need for equal access to food, education, and many other needs for our youth are front and center to my team and me, and this matter was no different. Chase's Chance is extremely impacted when we receive requests and understand the disengagement and discouragement that often follows when students do not have what they need in and outside of the classroom. In addition to Chase's Chance and Wake Forest College LAUNCH for Leadership, I have served on the Teen Grantwriting Council and serve on the board at the YWCA of Greensboro. Through these opportunities, I have seen the beautiful outcomes when communities invest in our youth and families.
On January 7, 2021, I embarked on yet another first. My first podcast broadcast, titled "The Renaissance Project: A Black Girls Movement" was released. It is being recorded & engineered by a local studio, "Press Play Studios". I am hands-on in the entire creative process on this project- from the intro loop that listeners hear to the research, writing, producing, and funding.
I believe "The Renaissance Project: A Black Girls Movement" will allow our youth to have a platform to discuss issues that matter to them and serve as a safe place to have hard conversations. I believe this is especially important given our current social and public health climate. We have seen it over and over again, that the discussion often ends before it begins. So many are feeling the harsh reality that COVID19 has brought to light and my mission remains clear. There are too many gaps and we must work to close them, if not for us, then for our future.
To Learn More, Visit:
PO Box 16152
High Point, NC 27261
Photo Credit: Shaw Photography Group (white dress)
Photo Credit: David Spencer of EmageWorks (black shirt)
Recent Posts
May 12, 2021

May 11, 2021

May 11, 2021