We asked recent College LAUNCH Alumni to share their favorite parts of the program and what they're looking forward to in the future.
Letrell Grady, LAUNCH '22 shared his thoughts with us.
I want to thank the LAUNCH program for the space they created for me during my junior year. Being in an environment with many like-minded people was a massive part of my growth and development. A lot of times, the collaborations, discussions, shared ideas, and group projects that we had opened my perspective and changed how I would think sometimes. Being in an environment with people who are all eager and passionate about education gave me no room to be. Complement, I had no choice but to grow. This is the reason why I was able to dive into more opportunities that added to my perspective, such as the Wake Forest Summer Immersion program. I am very thankful to the LAUNCH program for giving me a network of people that will last a lifetime.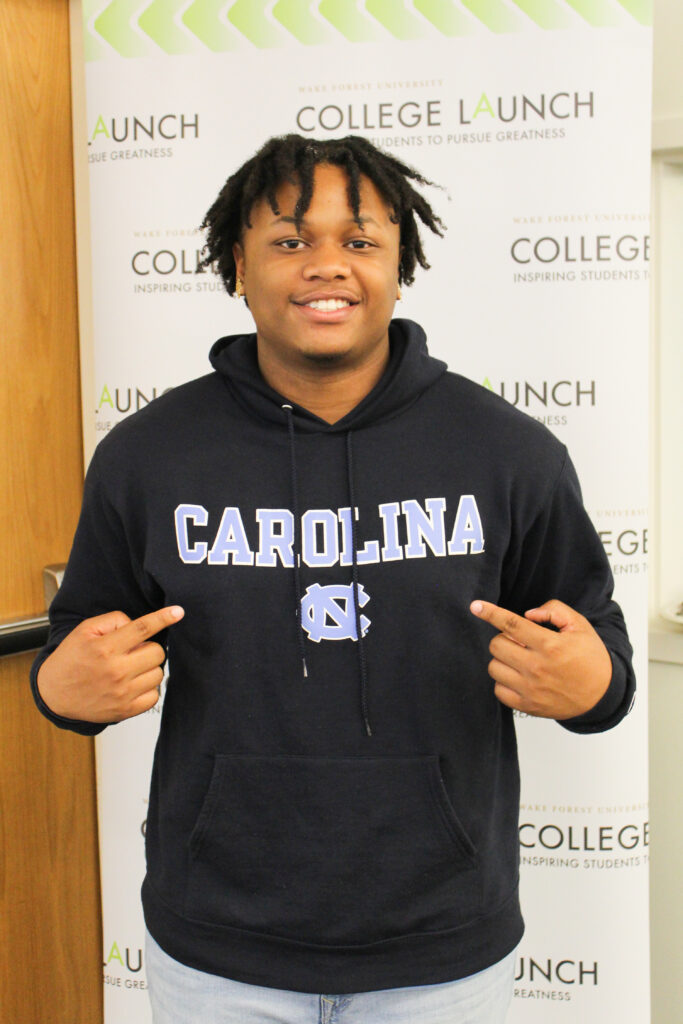 The College LAUNCH program has dramatically influenced my college application process. I finished many of my essays in my junior year because it was an assignment. I learned what college admission officers and scholarship committees look for in papers. I had someone read over my essay and give me pointers and tips on how to take what I already have and improve upon it. It made me feel more confident about my ability to write and gave me an idea of what I should see in my writing. Then we did Zoom sessions on ACT prep and interview prep. These two also played a tremendous role in my application process because I was well-prepared, which helped boost my test scores. I've won 5 full-ride scholarships, and the tips and tricks I've learned from College Launch have helped me ace my interview with each of those scholarships, even after the fact of me wrapping up my senior year and having to pick a school. I asked Ms.Hollingsworth from the Charlotte College Launch campus for advice and guidance on my options. And it helped me decide that the Morehead-Cain Foundation Scholarship was the best choice for me. And all of the skills, resources, and seminars that College Launch has given me lead me to this conclusion. I will take everything I have learned from College Launch to be a trailblazer at UNC-Chapel Hill and continue illuminating the world and others around me.